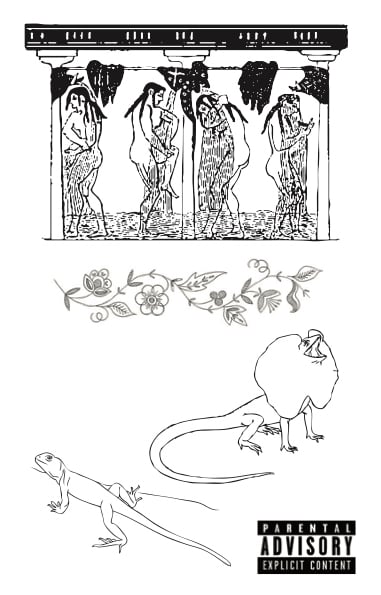 regularfantasy - 'realize your greatness' cassette
$

8.00
---
---
THIS IS A PRE-ORDER. PRODUCT WILL BE AVAILABLE IN EARLY OCTOBER.
cassette album by regularfantasy.
01 - u wuz in my dream (glen drive instrumental)
02 - u wuz in my dream (jam)
03 - versace towel (D. Tiffany Spotted)
04 - this shit ain't magic (ft. the pleasant peasant)
05 - sunsets & sublets ft. D Tiffany (nice talisman mix)
06 - sunsets & sublets (digitalsoul mix)
07 - housey interlude 2 (island mix)
08 - everytime I see you (neu balance mix)
09 - and what the fuck is your problem (ft. the pleasant peasant)
10 - house interlude I (wyler's choice)
11 - baby's first two-step(s)
12 - ru talking 2me (checking out my options) (hashman extendo)
13 - chilling at the crib (ft. hashman deejay & queen scott gailey)
14 - glen2bali (hashman deejay extendedo)
15 - chill 4 a minute (club mix)
16 - stupid little fuck boy (ft the pleasant peasant and wyler)
17 - bonker bass (sometimes shit is just fucked)
18 - great now we have time to party
several alternate mixes from 'sunsets & sublets' 12" (out now) and other rare regfant cuts
pro dub
deluxe booklet with lyrics & ephemera
limited edition but what is truly unlimited?
IMPORTANT:
contact for shipping prices + information. shipping is on a case-by-case basis, and you will be emailed the additional cost after you order.
stasis012